Glasgowhill's Meet Me Halfway - Venture
Venture lives with our dear friends Keith and Greer Abendroth on the wonderful Mull of Kintyre with their lovely bitch Ceilidh.
CEA/PRA DNA Non Carrier
MDR1 +/-
Hips UK BVA 4-6 (Equal to OFA Good)
DM results coming soon
Height 24.5 inches
Weight 33 kilo's
Complete dentistry
Skin Clear
Some people may think that 33 kilo's is a little bit too much HOWEVER that is only a number. For anyone who has seen this dog they will confirm that he is not obese in any way. This dog's construction is built upon solid, strong muscle and seeing as muscle weighs more than fat this is the reason he is a little heavier. If he was fat he would not be able to move properly either. This dog glides effortlessly and can turn on a sixpence!
Picture below may 2012
Such a beautiful and perfectly balanced boy! Dont you think....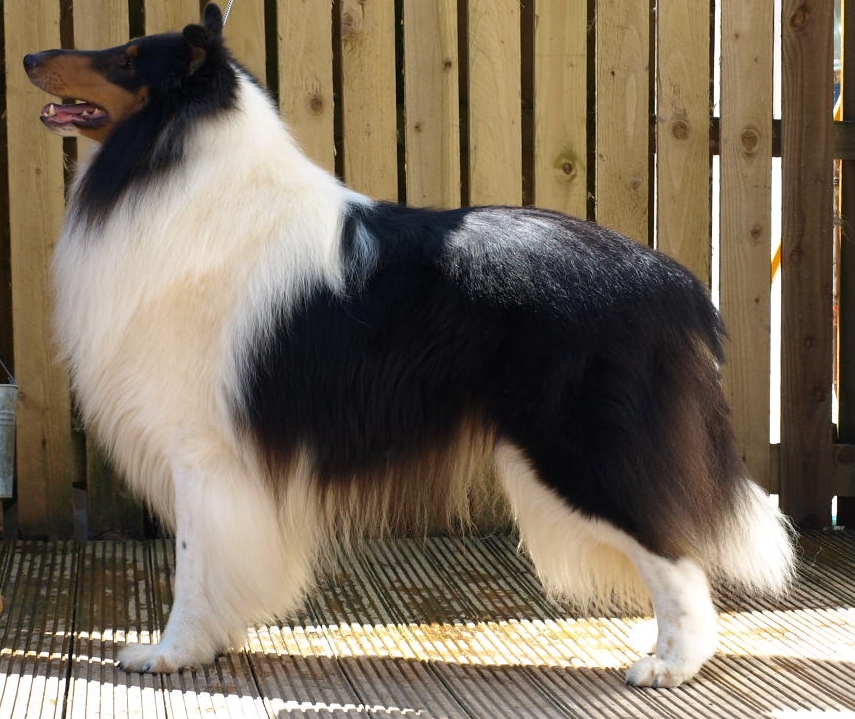 Picture below summer 2010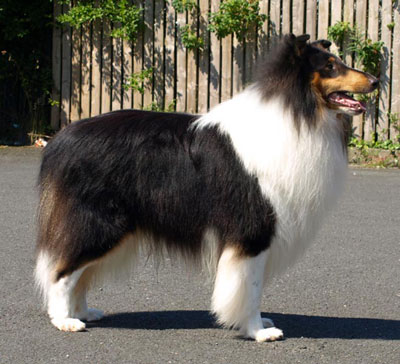 (Can Ch Glasgowhill's Be A Rockstar x Can Ch Glasgowhills Adorably Dora)
D.O.B 2nd November 2009