Canadian Champion Milas Dancing Solo
Solo will be staying in Scotland with our family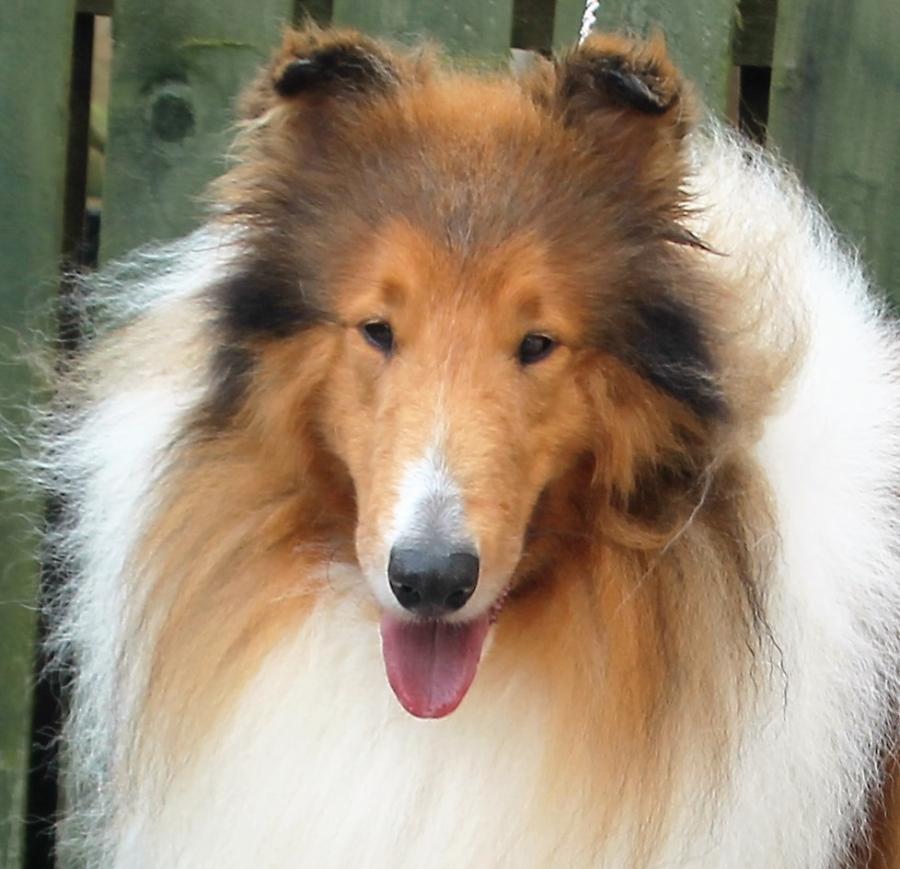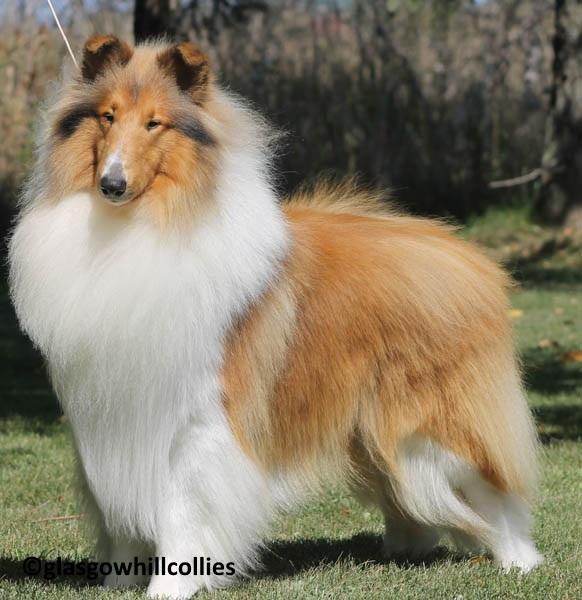 Ch Milas Latin Fever x Ch Milas Dancing With The Stars
Show Results
Ayrshire Collie Champ show 5th Open Dog - this was a huge class of some very nice dogs (Frank Smith - Aldermeade)
LKA Champ Show 5th Open Dog (Val Geddes - Ingledene)
Birmingham Nationals 2nd Open Dog - this placing earns Solo his UK Stud Book Number therefore qualifying him for crufts for life (Ros Mc Donald - Rosshaven)
Ayrshire Collie Open show - 2nd Open Dog (Jordan Taylor)
Midland Counties - 3rd Open Dog (Derek Smith - Clickham)
Blackpool Champ Show 2nd Open Dog (Kari Jarvinen - Finland)
Lancs and Cheshire Collie Club 5th Open dog (Angela Harvey - Wicani)
Blackpool Champ Show 1st Open Dog and shortlisted for the CC! (Jean Lanning - UK)
Thank you to the judges so far who have appreciated Solos qualities rather than his nationality!
Well not so long ago I went to Canada and I stayed for 2 weeks with Sandi and Jim and I was able to see for myself exactly what Glasgowhill has to offer. After many hours of travelling i still insisted on going to the kennel and this is where my love affair with Solo began. I just happen to turn round and there he was. I slowly just walked over to him as he lay in his crate and as i petted and loved on him i just turned and looked at Sandi and just said "Solo". I was in awe and from that moment on i made a vow that i would bring something of his to Scotland. Little did i know... i would bring Solo himself!
Solo is an absolutely superior collie of fantastic quality! He doesn't appear as typically what you would class as American or Canadian type... At first glance he does appear to be an attractive and flashy male but under all that flash his construction is beautiful! His movement is even better! Some American/Canadian dogs are very big and lack angulation but as you can see from the pictures this is not the case with this boy. He screams breed type from every angle and when he moves he provides a motion picture of effortless floating movement coming from wonderful fore reach and strong powerful well let down hocks! He is a complete breath of fresh air! He has a fabulous puppy outgoing temperament with a gentle nature. Never pushy or over excited. Well balanced in body and well balanced in mind!
Yes some might say he doesn't carry enough genetic diversity... but that depends on how far back you want to go. All collies are descended from the same dogs and yes if you trace this boy about 13 generations back you will find Ch Bririch Gold Emblem and his sire Ch Royal Ace of Rokeby and so on but the point is we are living in today not back in the 60's. My own bitches mated to this dog would be classed as an outcross and so would many others depending on their linage. We do have similar lines that have been brought to the UK and mixed in with some very successful results all thanks to some very intelligent breeders at the Brooklynson Kennel. So who says it cant be done again?
Here are Solo's health stats
CEA - Affected DNA
CEA - Clinically Clear
PRA - Normal
Hips - OFA Good (Prelim)
MDR1 +/-
DM - Normal/Normal
Thyroid - Normal
Cardiac - Normal
Full Correct Dentition - Certified by OFA
Solo is also dominant Sable (Pure for Sable)
Anyone interesting in incorporating this boy into their breeding programme should contact me for further information.